We've been seeing a trend in these tiny, tiny homes being listed in the Echo Park area. While some of potential homebuyers in the need for lots of space might be turned off, there's also a lot of charm and great potential in the classic designs that are largely part of Echo Park's past.
1633 Landa Street, Echo Park
This 1929 cottage is only 484 square feet, but sits on a sizable 5,334 square foot lot. You can see city lights as well as hills and treetops, and the original Douglas Fir floors gives it that rustic charm. At $375,000 it's also an affordable price for Echo Park, especially since it has some modern upgrades. Contact me if you're interested in setting up a showing.
2232 Lake Shore, Echo Park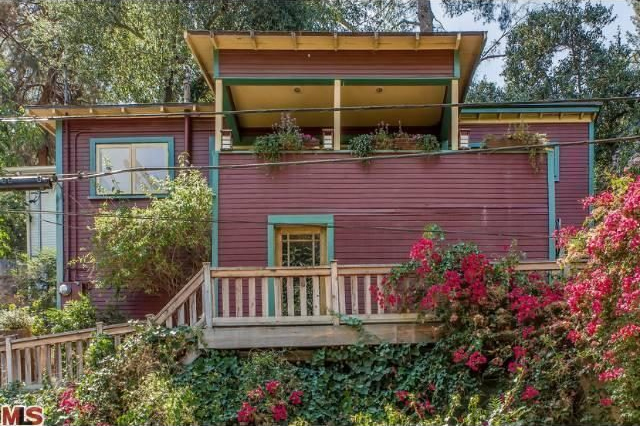 Lake Shore Avenue is a great street to own a property in Echo Park - we've actually had quite a few sold listings throughout the years. This one is a 1923, one-bedroom, 432 square foot cottage sitting up above the street. Because it's nice and high up, you've got city views and Elysian Park treetops for your views. The listing also boasts french windows, mahogany doors, antique details, and a private deck. The asking price is also affordable for Echo Park homeowners, they are asking $299,000. Contact me if you're interested in setting up a showing.
1942 Bungalow, Echo Park
This 1942 Bungalow in Echo Park was actually listed as a rental on Craigslist in August. The stainless steel appliances, washer/dryer unit, storage, sliding glass doors, deck, fountains, and garden were the attractive elements that made this house sound just perfect for any Echo Park renter. But at 540 square feet, the $2,491 per month rental price tag felt a bit steep.