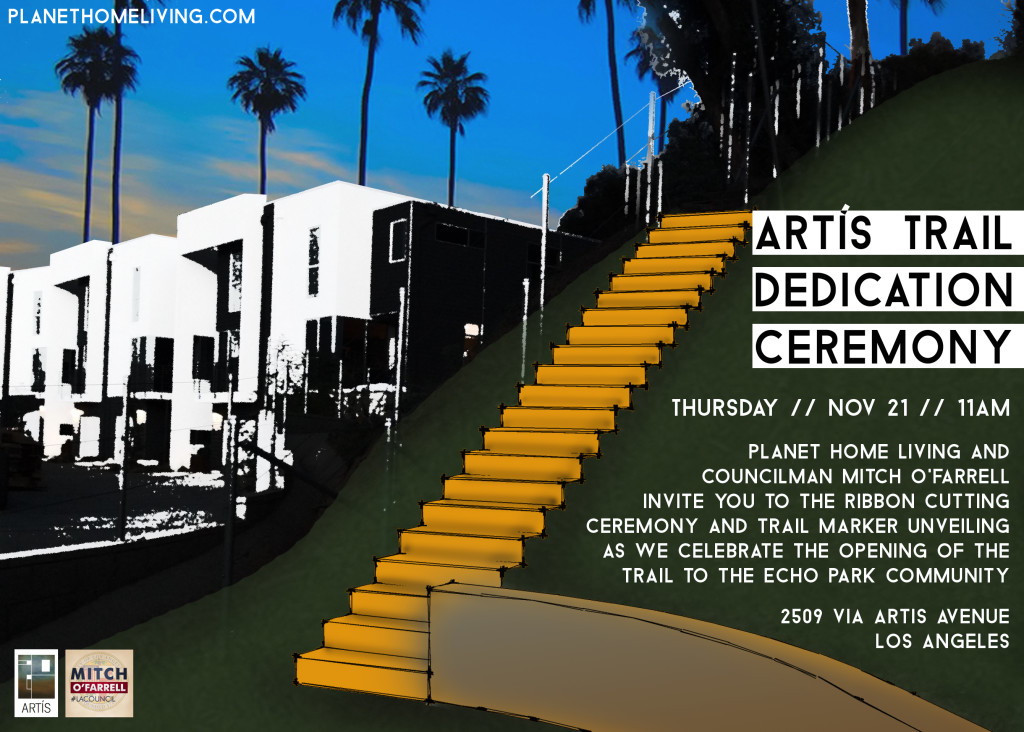 A fan of urban hiking in the Echo Park/Silver Lake area? This might just be your cup of tea - a new trail is opening adjacent to a new 15-home subdivision in Echo Park.
Climbing the trail will open up views of the surrounding city from the land fondly known as the Semi-tropic Spiritualist Tract. The trail is opening with a dedication ceremony of a trail marker hosted by Planet Home Living and Councilman Mitch O'Farrell on Thursday, November 21 at 11:00 am. The Councilman will speak at 11:30.
Artis is located on Allessandro Street near the corner of Rosebud.
Artis is a 15-home small lot subdivision located on the far north end of Echo Park. Built this year, Artis offers 2- and 3-story homes with up to 3 bedrooms, walk-in showers, and views of Glendale.