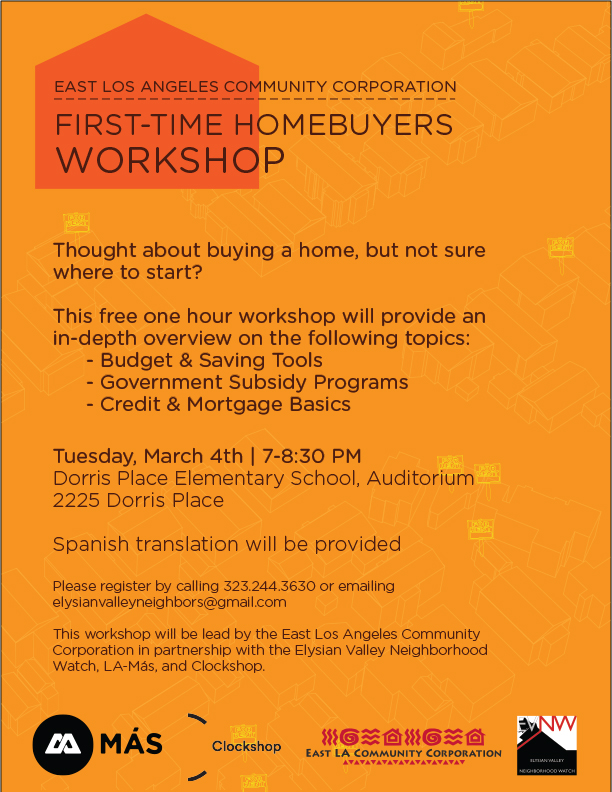 Tonight, the East Los Angeles Community Corporation is hosting a FREE First-Time Homebuyers Workshop in Elysian Valley. The workshop will cover budget and saving tools, government subsidy programs, and credit and mortgage basics.
The workshop takes place tonight, Tuesday March 4, 2014 from 7:00 - 8:00 pm at Dorris Place Elementary School Auditorium (2225 Dorris Pl, Los Angeles, CA 90031).
The mission of the ELACC is to "advocate for economic and social justice in Boyle Heights and East Los Angeles by building grassroots leadership, developing affordable housing and neighborhood assets, and providing access to economic development opportunities for low and moderate income families."
Spanish translation will be available.
RSVP by emailing elysianvalleyneighbors@gmail.com or call 323.244.3630