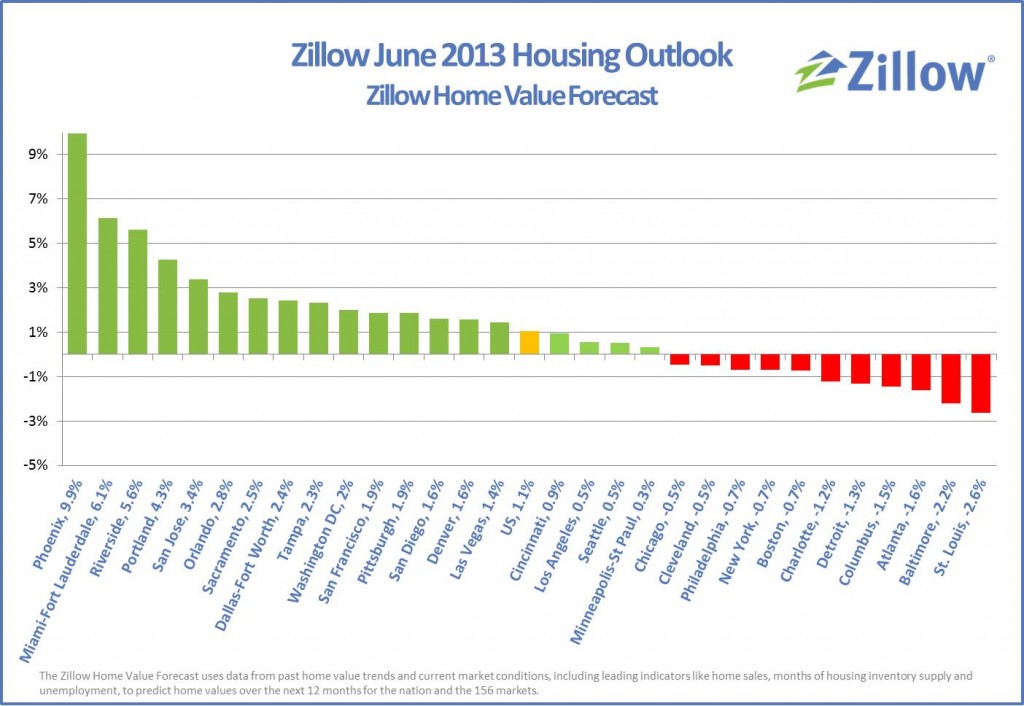 Zillow just released its predictions for the housing market in 2013, saying that just under half of the markets it covers will experience an increase in home values over the next 12 months.
The graph below illustrates the Zillow estimate for Los Angeles, showing current housing price averages at $383,200, and increasing 0.5% over the next year.
Considering all the economic difficulties with a dwindling job market and debt problems in Europe, a stabilized housing market is something to look forward to in the next year.